Post Date
October
,
23
2023
Ceramic pressure sensors are fantastic devices that turn pressure into electrical signals. They are vital in many industries, from healthcare to aviation. Their unique design uses special ceramics with piezoelectric properties. This means the ceramic changes slightly when pressure is applied, creating an electrical charge. These sensors are tough and work well in extreme conditions, making them reliable tools for measuring pressure. Let's explore how these amazing devices harness the properties of ceramics to give accurate and dependable readings in all sorts of situations.
What is ceramic pressure sensor?
A ceramic pressure sensor is a device that measures pressure using a ceramic element. When pressure is applied to this ceramic piece, it changes shape slightly. This change gets converted into an electrical signal, indicating the pressure amount. Ceramic sensors are robust, resistant to harsh conditions, and work well in high-temperature environments. They are commonly found in industrial applications. Their durable nature makes them a popular choice for many pressure-sensing tasks. So, when you need a reliable sensor in tough conditions, ceramic pressure sensors might be just what you're looking for!
How does a ceramic pressure sensor work?
So, how does a ceramic pressure sensor work? Let's unravel the mystery behind their functionality.
The Core Material: Ceramic
At the heart of these sensors is ceramic, a material known for its stable properties. Ceramics, especially those like alumina, possess piezoelectric qualities. This means when you apply pressure to them, they produce an electric charge.
Pressure Causes Deformation
When external pressure acts upon the ceramic disc in the sensor, it causes a slight deformation. Even a tiny change in shape can generate a noticeable electrical response due to the piezoelectric effect.
Converting Deformation to Signal
This change in the ceramic structure results in a voltage difference. The sensor captures this voltage change. It then translates this electrical response into a readable signal that indicates the pressure amount.
Signal Amplification
The raw signal from the ceramic disc is often quite small. To make it more readable and useful, the sensor amplifies this signal. Amplification ensures accurate and consistent pressure readings, especially in environments with fluctuating conditions.
Stability in Various Conditions
One of the reasons ceramic pressure sensors stand out is their resilience. They maintain accuracy across a wide temperature range. Whether it's a cold winter day or a scorching summer afternoon, these sensors deliver reliable results.
Robustness Against Chemicals
Many sensors face challenges in chemically aggressive environments. Not the ceramic pressure sensor! It boasts a high level of chemical resistance. This makes it perfect for industries where it might come in contact with corrosive substances.
High Overload Resistance
Another notable feature is the sensor's ability to handle high overload pressures without damage. This durability is especially vital in industrial settings where sudden pressure spikes can occur.
Multiple Applications
Due to their reliable nature, ceramic pressure sensors find use in diverse applications. Whether it's monitoring water levels, ensuring safety in gas pipelines, or tracking changes in air pressure, these sensors are up to the task.
Calibration is Key
To ensure accurate readings, manufacturers calibrate each sensor. Calibration matches the sensor's output to known pressure values. This step ensures that the readings users see are as precise as possible.
Long Lifespan
With fewer moving parts and a robust ceramic element, these sensors often have a long lifespan. Regular maintenance and checks can further enhance their longevity, making them a valuable investment for many industries.
Ceramic pressure sensors are marvels of modern technology. By harnessing the unique properties of ceramics, they provide accurate pressure readings in a variety of challenging conditions. Their robustness, combined with their precision, makes them indispensable in many fields.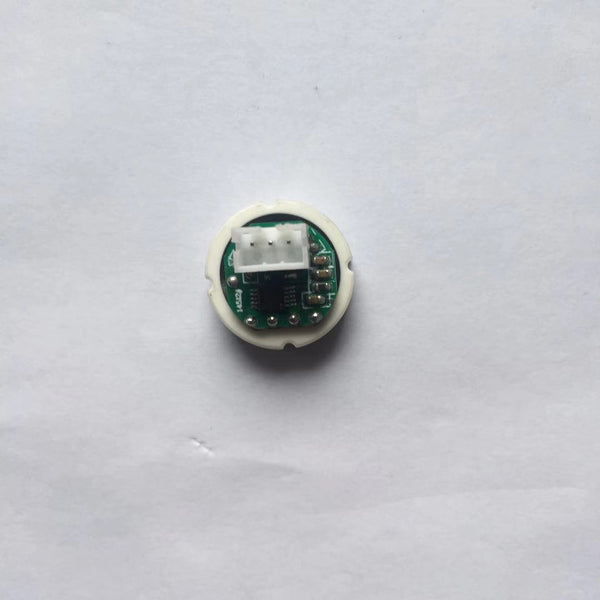 5 Ceramic Pressure Sensor Working Principles You Need to Know
Ceramic pressure sensors have become essential in various industries due to their precision, resilience, and robustness. But how do these impressive gadgets work? To understand their function, let's explore the five key principles that guide their operation.
1. Piezoelectric Effect: Transforming Pressure into Electrical Signals
One of the most fascinating properties of certain ceramics is the piezoelectric effect. What does this mean? When you apply mechanical pressure to these ceramics, they generate an electric charge.
The Science Behind It: Inside the ceramic material, tiny crystal structures align themselves in response to external pressure. This realignment creates an electrical voltage. The stronger the pressure, the more significant the voltage.
Application in Sensors: In a ceramic pressure sensor, the ceramic disc forms the primary sensing element. When pressure acts on this disc, the generated voltage serves as the primary signal indicating the pressure level.
2. Deformation: The Role of Shape Change in Detection
When we talk about pressure causing a change in the ceramic, we're referring to deformation. Even a minuscule shift in the ceramic's shape can produce a detectable electrical response.
Why Deformation Matters: The sensor's ability to detect this tiny deformation ensures its sensitivity. It can pick up even minor changes in pressure, making it valuable for precision applications.
Consistency in Readings: Thanks to the stable properties of ceramics, the deformation is consistent for given pressure levels. This predictability allows for accurate and repeatable pressure measurements.
3. Signal Processing: From Tiny Charges to Useful Data
Merely generating an electrical response isn't enough. The sensor needs to convert this raw signal into something meaningful for users.
Amplification: The raw electrical signal from the ceramic might be quite faint. Amplifiers within the sensor boost this signal, making it stronger and easier to read.
Conversion: Often, the amplified signal undergoes conversion from analog to digital. This digital data can then interface with computers or digital displays, providing users with clear pressure readings.
4. Resilience in Challenging Environments
Ceramic pressure sensors stand out due to their durability. They can function reliably in conditions where other sensors might fail.
Temperature Resistance: Many sensors are affected by temperature fluctuations. However, ceramic sensors maintain their accuracy across a broad temperature range. This stability ensures that the readings remain consistent, whether it's cold or blazing hot.
Chemical Resistance: Industries often expose sensors to harsh chemicals. Here, the ceramic pressure sensor shines. Its strong resistance to corrosive substances ensures its longevity and reliability in such environments.
5. Calibration: Ensuring Accuracy in Measurements
For a sensor to provide valuable data, it must offer accurate readings. Calibration plays a critical role in ensuring this accuracy.
Setting the Standard: Calibration involves exposing the sensor to known pressure levels. The sensor's readings are then adjusted to match these known values. This process ensures that the sensor's outputs align with real-world pressure levels.
Re-Calibration: Over time, wear and tear might affect a sensor's accuracy. Periodic re-calibration ensures the sensor continues to provide precise data throughout its lifespan.
The Bigger Picture: Why Understanding These Principles Matters
Understanding the working principles of ceramic pressure sensors isn't just for tech enthusiasts or professionals in the field. It has broader implications.
Informed Decision Making: When you know how these sensors work, you can make better decisions about using them. Whether you're considering them for industrial applications or research, a deeper understanding ensures you choose the right tool for the job.
Maintenance and Troubleshooting: A grasp of the principles can also help in maintaining these sensors. If something goes wrong, understanding the basics can guide initial troubleshooting steps or help in communicating issues to technical support.
Appreciating Technology: On a more fundamental level, knowing how such devices work fosters an appreciation for the technology around us. In a world increasingly driven by tech, such insights connect us more deeply to the devices and systems shaping our lives.
Wrapping It Up
Ceramic pressure sensors, with their blend of scientific marvel and practical utility, play a pivotal role in many sectors. From ensuring safety in industrial processes to facilitating research in labs, their contribution is immense.
Leave a comment